This information is for the Spark MINI owners!
Positive Grid released today a new firmware for the Spark MINI (v1.9.2) along with an update of the mobile App (v2.8.5).
The firmware update adds:
Support of the Hi-Z mode (activated via the Spark App)
Possibility to record from the Spark MINI via USB out
Possibility to simultaneously use Spark MINI's USB audio out with its Bluetooth Tone Control connection.
Note: Any audio streamed from Bluetooth will deactivate Spark MINI's USB Audio, therefore it is recommended to turn OFF Spark MINI's Bluetooth Audio connection when recording via USB to prevent any unexpected interruptions. This can be done via system settings (iOS) or Spark APP (Android).
Off course you'll need to update your Spark MINI firmware.
You'll also need to update your Spark App (v 2.8.4) via your App Store (iOS) or Play Store (Android)
Hi-Z mode will be accessible through the Spark App, once you've updated your Spark MINI Firmware. Toggle on Hi-Z Mode in your Spark MINI's device card settings if you have high output pickups to ensure the clearest possible signal. Turn it off if you have low output pickups to get the optimal output signal for your instrument.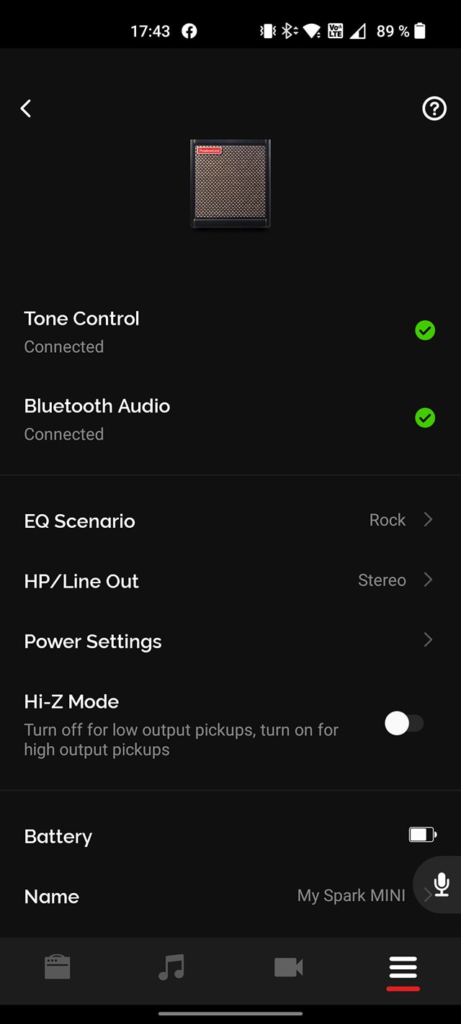 Edit: Some members are reportig issues on windows during the firmware update process ( process stucked at 2-4% with Error Code -1 or Error Code -2).
Make sure you disable all blutooth connection to the amp. Try to make a right click on the updater tool and click on "Run as adminastrator".