Positive Grid Digital Chorus pedal is available under the Mod effect group and is inspired by the Boss CH-1 Super Chorus pedal.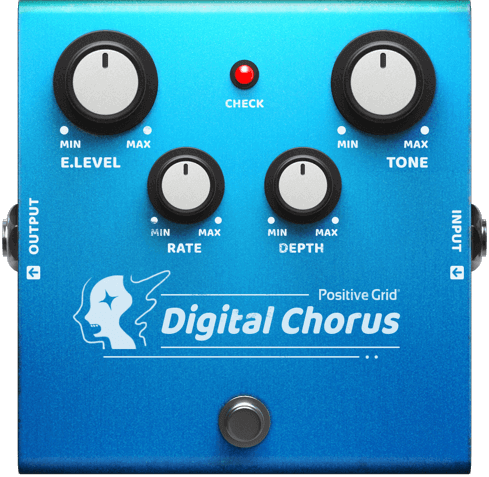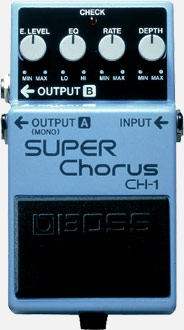 History
The Boss CH-1 Super Chorus is a further development of both the Boss CE-1 Chorus Ensemble and the Boss CE-2 Chorus , and has been extended with a tone control ( EQ ) to be able to produce unique chorus sounds, both soft and hard. [ 1 ]
The Boss CH-1 Super Chorus also has stereo outputs to create a wide range of effects. 
Analog to Digital
Along with the Boss CE-5 Chorus Ensemble , the Boss CH-1 Super Chorus underwent extensive design changes in October 2001. This meant that all CH-1 pedals made after this time use digital circuitry and surface mount components, while the older version uses the analog integrated circuit MN3007 BBD. 
Notable Users
Steve Vai
Zakk Wylde
Joe Satriani
Dave Mustaine
Jerry Cantrell
Robert Smith
Ray Toro
John 5
Dave Navarro
Ryan Adams 
Richie Sambora
Courtney Barnett
Herman Li
The Weeknd
Greg Howe