Positive Grid J.H. Tone City 100 Amp is available in the Experience Jimi Hendrix™ for Spark add-on and is inspired by the SOUND CITY 100.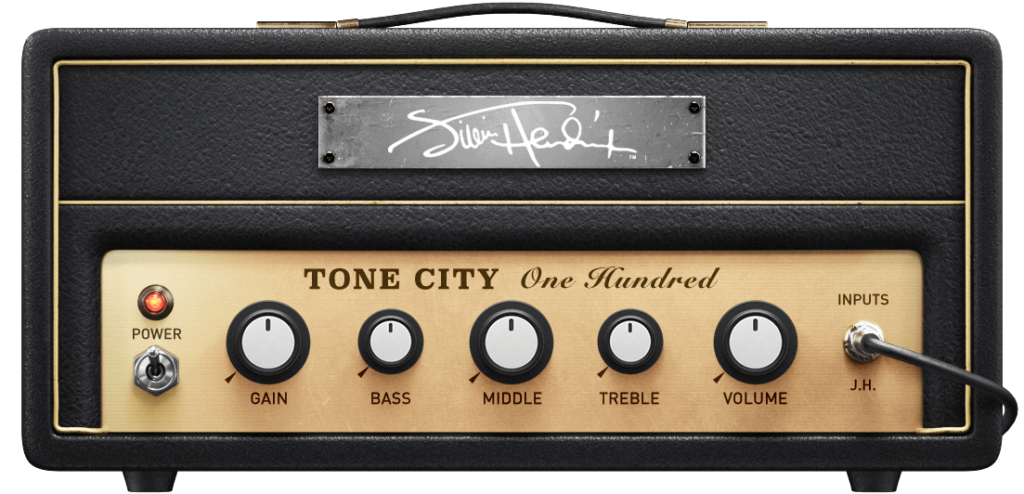 "Sound City's extensive and surprisingly rich history dates back to approximately 1875 (yes, really) when the parent company, John E. Dallas and Sons, Ltd. (JED), was first formed in England. It's been speculated that this company made an instrument for a relative of Queen Victoria, and we all know how word-of-mouth can work, especially royal word of mouth, so JED's musical instruments business expanded over the years.
Time passed, technology advanced, and JED entered the consumer electronics market in the early 60s when Dallas Musical, Ltd. was born. In approximately 1965, JED acquired Arbiter Electronics from J. and I. (Ivor) Arbiter. Subsequently, in approximately 1967, the Dallas Music subsidiary was merged with Arbiter Electronics, and Dallas Arbiter, Ltd. was the result.
Prior to 1966/1967, Arbiter Electronics owned three music shops in London's West End. One of these music shops was called Sound City and was located at 24 Rupert Street (which is now a Chinese herb store; here is a shot of the back of 24 Rupert Street, which has probably remained unchanged from the Sound City days). Because Arbiter Electronics was also into manufacturing and distribution, the most logical extension of this was to create a line of sound-reinforcement equipment, which was designed and first built in the rear of the West End Sound City music shop. This line was named–you guessed it–Sound City. (Perhaps the most well-known product created by Arbiter Electronics at that time was a distortion pedal called the Arbiter Fuzz Face, which was used and endorsed [along with Sound City cabs] by Jimi Hendrix[…]"
Extract from Sound City history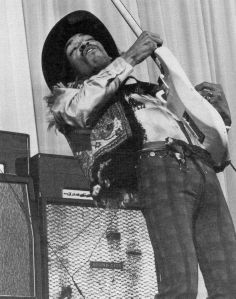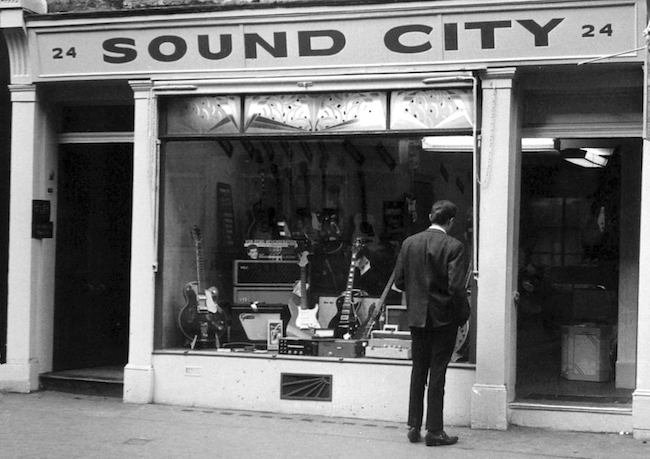 To read more about Sound City: http://soundcitysite.com