A new Spark app update has been released by Positive Grid today: v. 2.8.0
The changelog of this release includes a new Follow and Search for User System!
Search for users by typing their Display Name within the ToneCloud search bar.
Follow other users by tapping on Follow in the ToneCloud or by entering their profile. Presets of the users you follow will show up in the Following category in your ToneCloud, where you can browse and download whenever you like. They will also show up in the Following list in your profile so you can see who you're following and who you're followed by!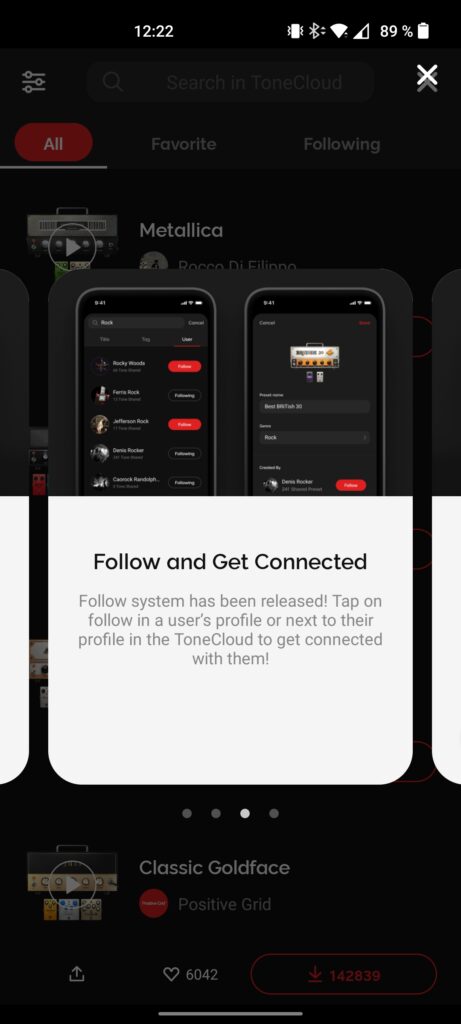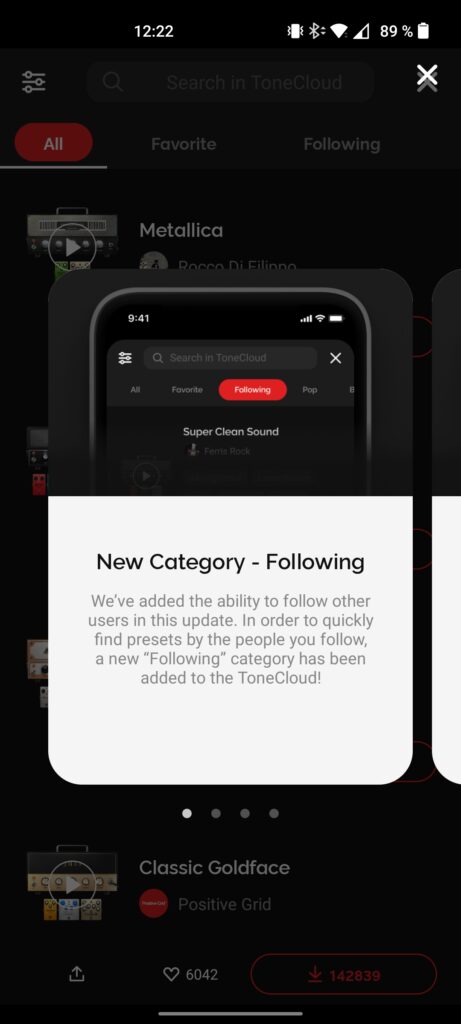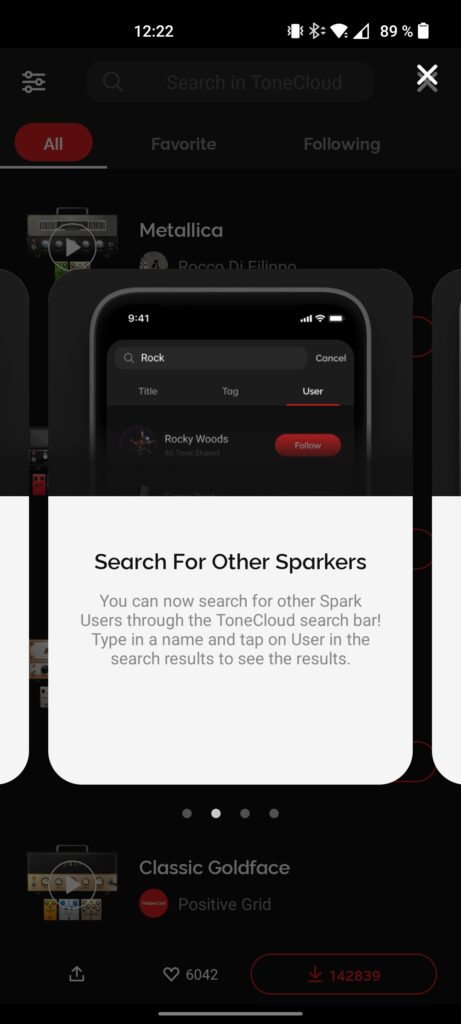 This update is available for both iOS and Android.
To know more about Spark app updates and changelogs